Wildlife & Nature
The Landscape of Cuba: Topes de Collantes
Sunset over Topes de Collantes National Park
Photo: Shutterstock
The Ecological Destination That Embodies the Natural Cuban Landscape
The Topes de Collantes Natural Park is a mandatory stop for eco-tourism enthusiasts from all over. Its grand mountainous forests, frigid waters, winding trails, and Cuba's native flora and fauna make this natural reserve one of the most beautiful on the island. However, without question, the Salto del Caburní and Salto Vegas Grandes waterfalls in Cuba are the main attractions to see.
Topes de Collantes can be located in the Sierra del Escambray, 20 kilometers from Villa Trinidad, in the province of Sancti Spíritus. At 800 meters above sea level, this protected park has a unique tropical rainforest climate that sets it apart from the rest of Cuba. Standing out amidst the fern tree forests are lively endemic Cuban bird species like the Tocororo (Cuban trogon), Bare-legged Owls, Bee Hummingbirds, and the Cuban Bullfinch, among others.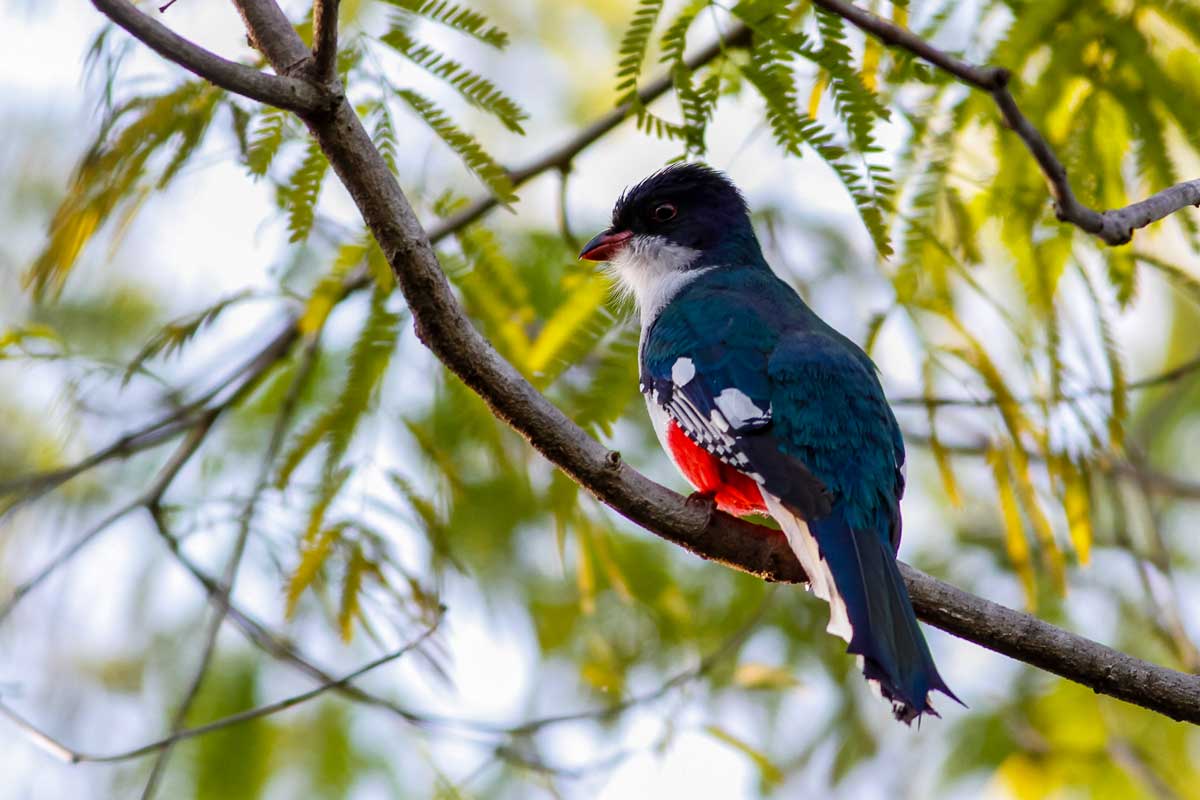 A Cuban Trogon (Priotelus temnurus)
Photo: Shutterstock
Salto del Caburní
An extensive hiking trail through the park's interior leads you from the outskirts of Villa Caburní to its impressive waterfall, Salto del Caburní. With a 65-meter drop, Caburní's waters crash along its rocky face forming various cascades. Approaching the waterfall, you'll come across a clear water pond with a fantastic view of this natural spectacle in its surrounding environment. A look from above reveals the waterfall's location within a sizeable geological depression, adding to the unique landscape of Cuba.
With light to heavy pressure, you can take an ice-cold shower under Salto del Caburní on any of its rock outgrowths. Another ideal place to take a cool dip is in a smaller cascade just a few meters away from the main waterfall - great for a hot afternoon spray on your face before heading on.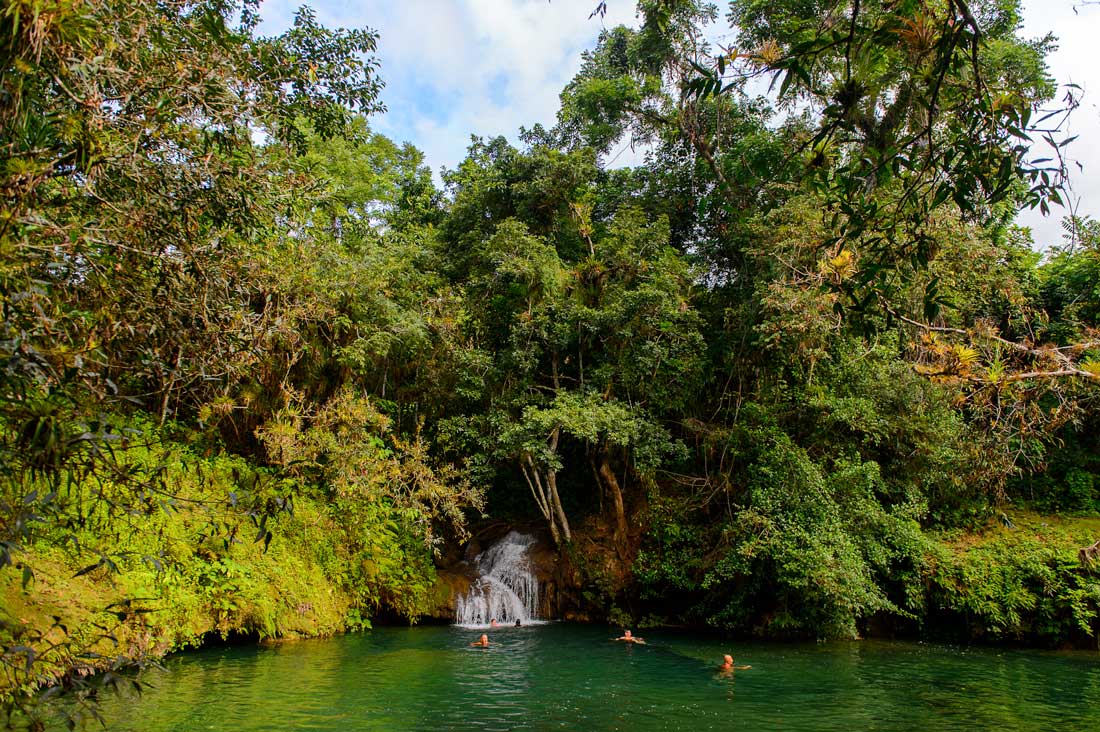 Waterfall and natural pool, Topes de Collantes
Photo: Shutterstock
Salto de Vegas Grandes
Vegas Grande is the second-highest waterfall in Cuba and perhaps the most beautiful. Its waters flow between the rocks covered with abundant moss and vegetation, feeding the marine blue pond below. Behind the waterfall is an easily accessible cavity, where you can relax beneath a curtain of water for a totally centered experience.
The trail that leads to Vegas Grandes has a medium difficulty level due to its highly inclined slopes, and the nearly 8-kilometer trek to get there. The reason why travelers are so eager to jump in the water for a much-deserved energetic splash. And because of the complexity of the forest's trail, endemic Cuban birds can thrive in this area, whose calls you'll hear everywhere along the way.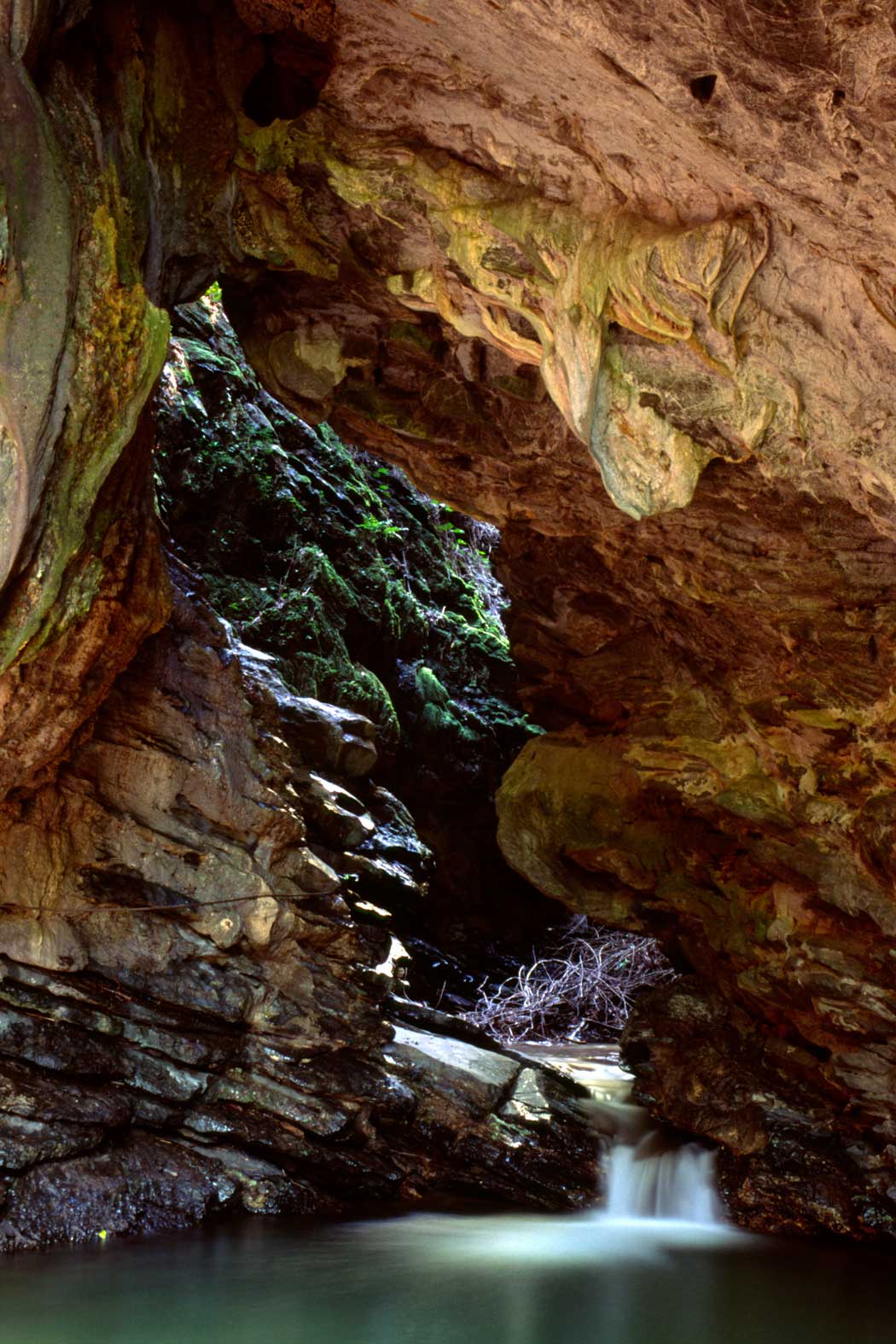 Gruta La Batata cave at Topes de Collantes
Photo: Alamy
Other Interesting attractions at Topes de Collantes
Apart from the beautiful cascades, Topes de Collantes has additional natural wonders to enjoy. One of its intricate routes leads to Gruta La Batata, an intriguing cave with an interior river, with natural pools that are supposed to have curative properties. Regardless of the season, you can explore Gruta La Batata in its entirety when the river swell is at its lowest point.
As an interesting aspect of this adventure, don't forget to add Casa Museo del Cafe (House of Coffee) to your list. Here you'll have an excellent cup of locally grown coffee and demonstrations of rural life in Cuba.
The arts also have a space at Collantes, thanks to the Museo de Arte Cubano, where works from artists like Zaida del Río, Pedro Pablo Oliva, Manuel Mendive, Flora Fong, and Nelson Dominguez are displayed for your pleasure.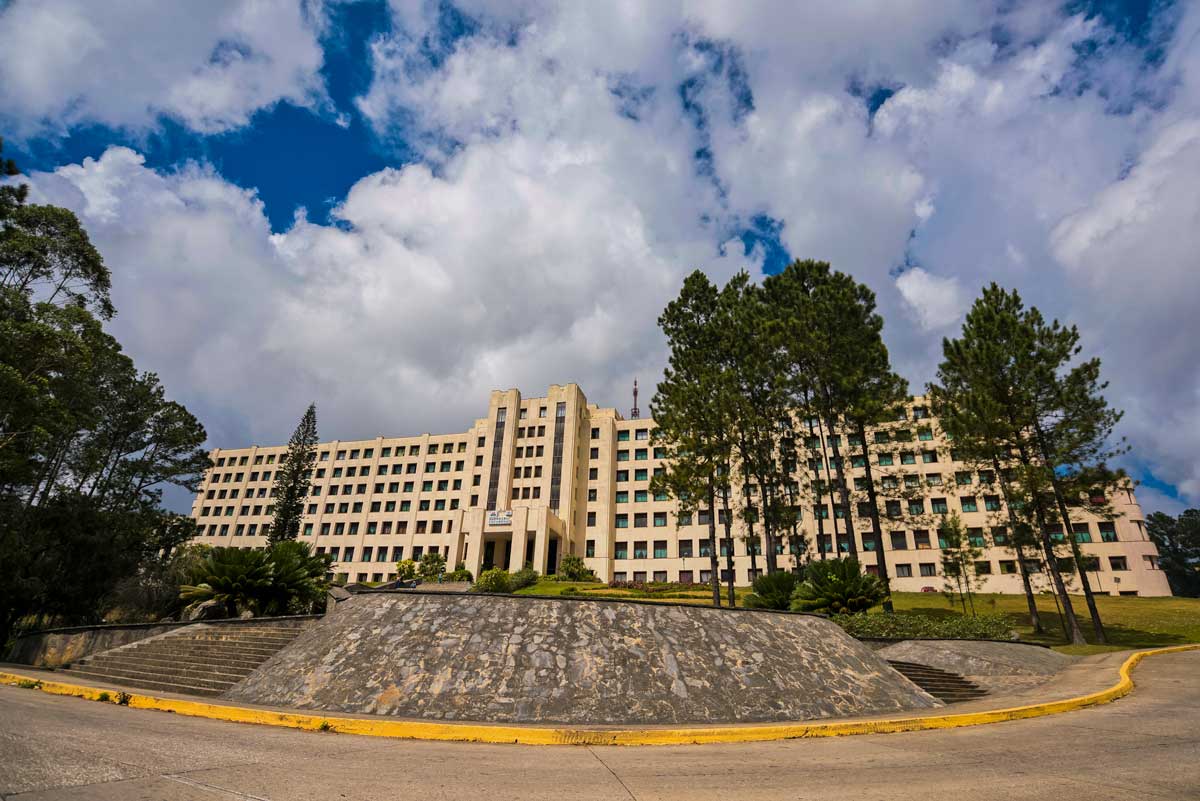 Escambray Spa Hotel, Topes De Collantes
Photo: Alamy
Nearby Hotels for the Best Stay
The options are many if you plan on spending a few days at the national park, like Hotel Los Helechos - which aside from basic amenities - also comes with a game hall and nightclub.
One of the most attractive hotels in Cuba is the Kurhotel Escambray. It was built in the 1950s as a rehabilitation center for revitalizing people with severe or debilitating illnesses.
Also, there's Villa Caburní - a more economical hotel-villa stay made up of independent cabins with essential services, and full buffet service.
Written by Javier Montenegro.
Published October 2022.
Explore Cuba's Wildlife & Nature
Subscribe to our newsletter
Get more travel inspiration, tips and exclusive offers sent straight to your inbox