Wildlife & Nature
Explore Varahicacos Ecological Reserve
Varahicacos Ecological Reserve, Varadero
Photo: Shutterstock
Located in the northwestern province of Matanzas in Cuba, the famed city of Varadero, which is widely known for its impeccable beaches, and luxurious hotels - also holds the captivating and diverse natural wonder of Varahicacos. You can expect to interact with Cuba's endemic flora and fauna within this ecological attraction, including a 600-year-old cactus!
Along this journey, you'll have a chance to trek through ancient archeological sites and observe the indigenous Taíno pictographs of a world lost in Cueva Ambrosio. If you're a nature enthusiast looking to relax and live in the open, Varahicacos Ecological Reserve awaits.
Luxurious Climate of Cuba
As in the case of the surrounding areas, the reserve maintains a warm subtropical temperature, but the coastal breezes add relief and freshness to the region. The average temperature is usually 24°C - and from November through April - the atmosphere tends to cool to 22°C.
This particular climate allows for the development of endemic animal species and surprising plant species like the "Patriarca"- an over 600-year-old cactus. Varahicacos mesmerizes visitors with a stunning view of an endemic landscape.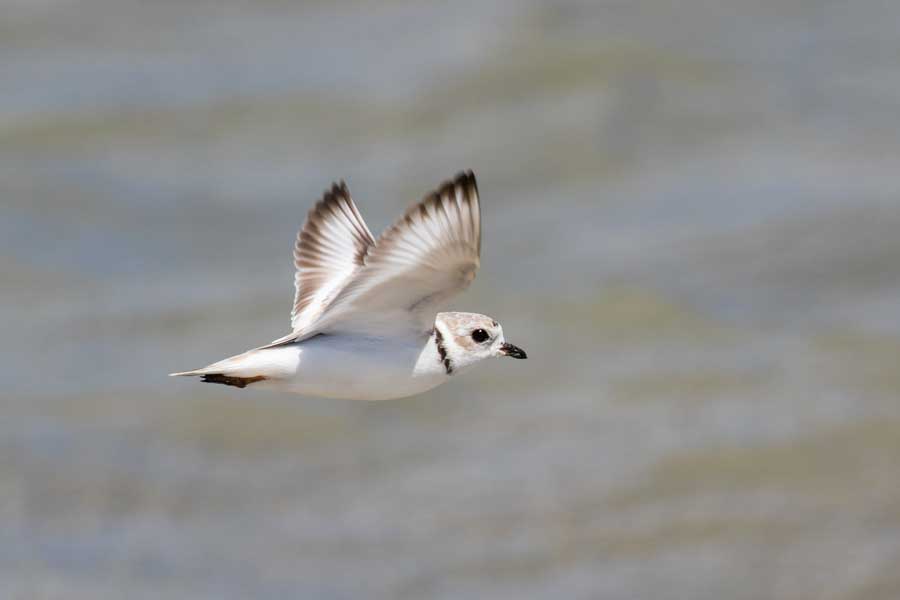 Piping Plover (Charadrius nivosus), Varahicacos Ecological Reserve
Photo: Shutterstock
The astonishing fauna of Varahicacos
Are you an adventurous thrill seeker? Or maybe just looking for fascinating experiences to tell back home? You're in Luck! The ecological park is most likely one of Cuba's top natural and captivating reserves. The fauna in the area can be distinguished by its endemic population, hosting a great diversity of reptiles like the curious Lagartija de las Arenas (the Cuban Curly Tail Lizard).
Among others, a great deal of different-sized iguanas occupy the environmental terrain. The park also introduces innumerable land and marine bird fauna, as in the case of the Frailecillo Silbador (the Piping Plover). Declared in danger of extinction. You'll need to look closely to catch a glimpse of this small (but extraordinary) bird of only 17 centimeters in length.
Now, if you think that was the only fabulous encounter of your day trip, prepare to meet the Majá de Santa Maria. Majá's are endemic Cuban Boas that can reach 6 meters in length - and like all of Cuba's fauna - this brown spotted serpent is non-venomous. They also need your protection as you navigate the forest, as they are also in danger of extinction.
Other interesting species we recommend you discover on your trip are the mollusks, Queen Conch, or Cobo (shellfish) with their distinct pink shell, some of the many jewels hidden in the majestic park.
The natives that once inhabited the area ate Cobo regularly. However, it's important to note the importance of preserving this species, as their population is declining. Did you know that these also produce pearls? They can form pearls in coffee or rose colors - although their value and quality are lower than other mollusk family members.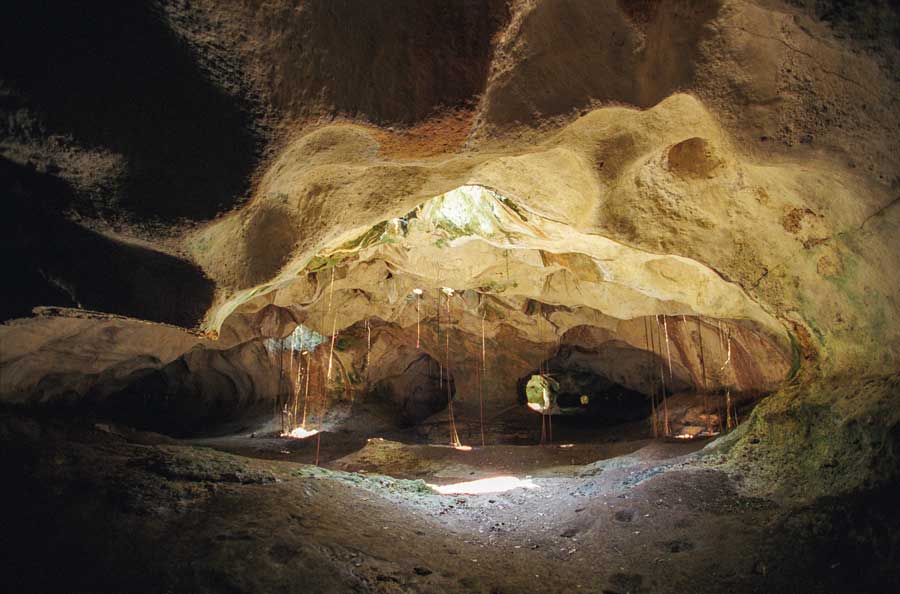 Cueva de Ambrosio, Varahicacos Ecological Reserve
Photo: Alamy
Explore the Cueva de Ambrosio
This wondrous park also has great historical value, and its treasures await in the caverns. La Cueva de Ambrosio still preserves relevant pictographs and cave drawings left behind by various indigenous cultures and generations. You'll be surprised to find the unbelievably well-conserved artwork produced by Taíno ancestry.
Most notably, geometric figures depict humans, animals, and other objects in the everyday lives of the indigenous people who inhabited Cuba. Contributing to the age-old practice - the first enslaved Africans also left behind their markings, which are now in history.
Cueva de Ambrosio is one of the essential cavern systems in the Caribbean and has served as an excellent pirate hide-out for hundreds of years. The way the exterior sunlight shines through the rocky ceiling of the cave adds a touch of mystic beauty that will connect you to a world of Cuban spirituality. Without a doubt, Varahicacos has demonstrated itself to be the ideal place for a spectacular vacation, full of fascinating trips through Cuba's natural wonders.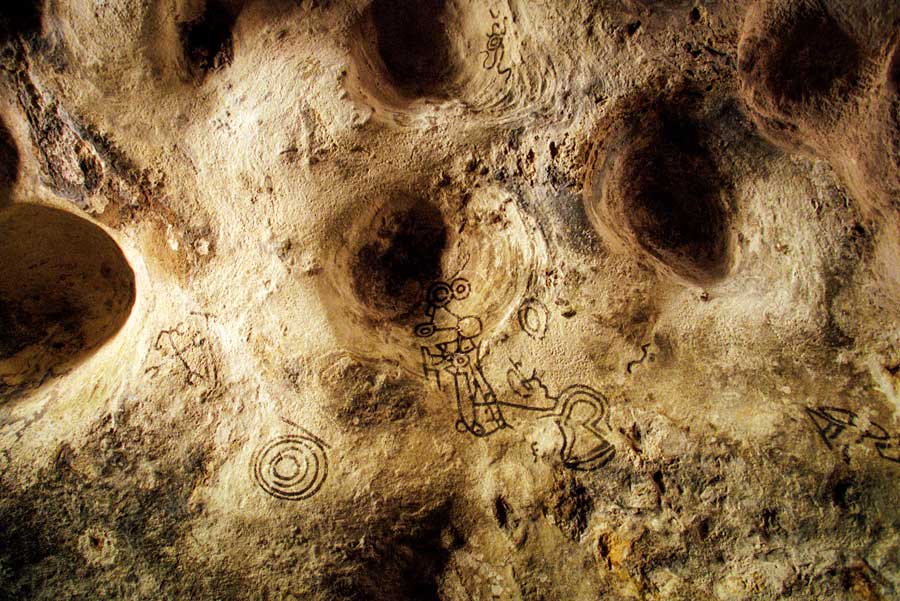 Cave paintings by Taíno indians, Cueva de Ambrosio
Photo: Alamy
How to get there
The ecological park is precisely situated in a privileged area on the island of Cuba, located on the northern coast about 140 kilometers from the capital city of Havana. However, it's only a 5-minute trip by car from Varadero.
If you're traveling from the capital, the most economical way to get there is by bus, and you can reserve a ticket at any Cuban transport terminal - or even online. The cost per trip is around US $13 to US $17 and takes approximately 4 hours to get there. The park is open from 9:00 a.m. to 4:30 p.m.
Written by Teresita Padrón.
Published October 2022.
Find Varahicacos Ecological Reserve
Greatest Waterfalls in Cuba
Imagine finding yourself in Cuba, surrounded by an exuberant natural environment - where the vivacious green mountains stretch out into a splendid blue sky - while the fresh Caribbean seabreeze brightens your face. And on this tropical voyage, you discover a land of waterfalls on every corner of the island.
El Nicho waterfall, Sierra de Escambray
Photo: Shutterstock
Subscribe to our newsletter
Get more travel inspiration, tips and exclusive offers sent straight to your inbox