Cuba Up Close
Five Cuban Clothing Brands to Shop for in Havana
T-shirts designed by Cuban brand Clandestina
Photo: Clandestina
Stay trendy with these innovative Cuban clothing brands in Havana
With the smoothness of its textures and varied designs, Cuban dress wear is constantly evolving, adapting to conform to its extensive global public. As a result, Cuban-inspired clothing frequently appears in top designer collections, summer prints, and fashion show runways. However, authentic Cuban accessories like necklaces, rings, and bracelets, really steal the attention with bright tropical colors and styles that reflect the local contemporary culture in Cuba.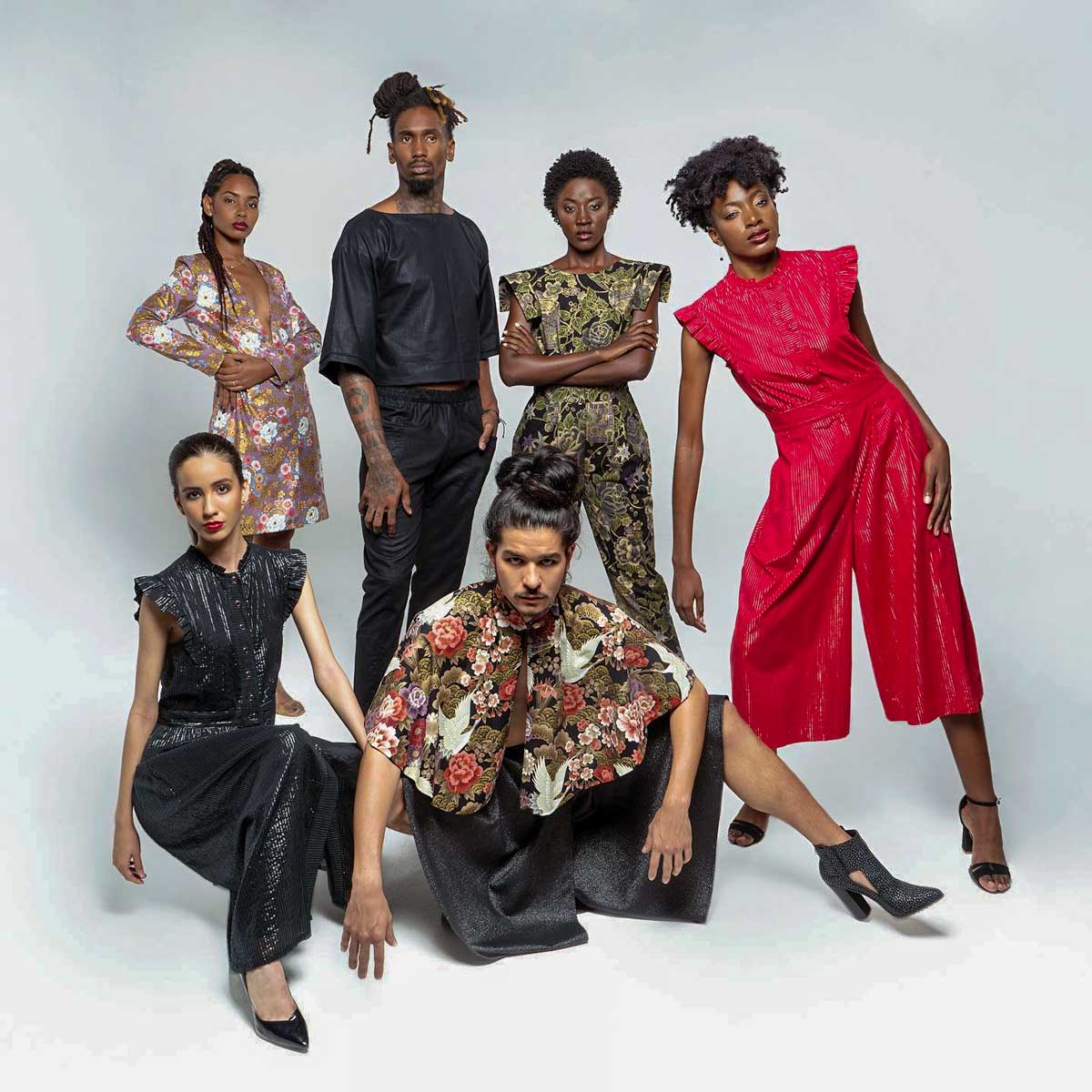 Cuban fashion collection designed by Dador
Photo: Dador
In Cuba, buyers tend to stick faithfully to inexpensive clothing, which is why you'll see very reasonable prices on your visit to Havana. Garage sales are also prevalent, where you can find second-hand clothing in excellent shape - but for the fashionable traveler, taking home an original Cuban brand named article is worth the extra 'pesos.'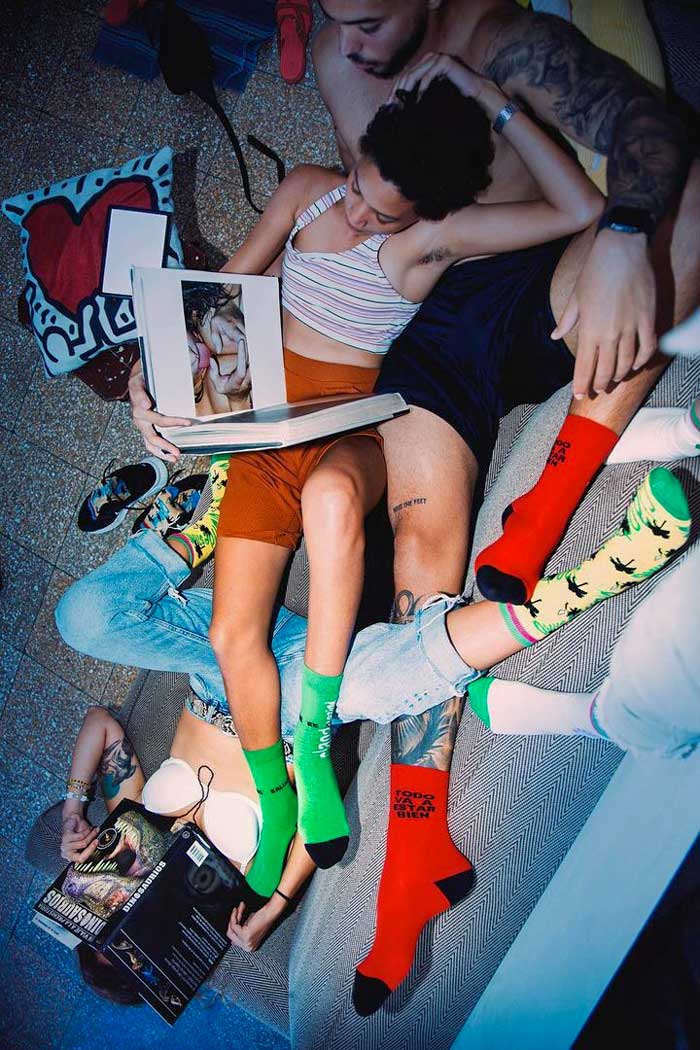 Socks designed by Clandestina
Photo: Clandestina
Clandestina
If you're familiar with Cuban fashion, then surely you've heard of Clandestina with its timeless looks. Among the brand's signature items are its t-shirts and tank tops with popular Cuban phrases printed across, like "Se acabó el Drama" or the "Drama is over." You'll find such prints on socks, leggings, handbags, and more.
During his trip to Cuba alongside actress Ana de Armas in 2020, the Clandestina style caught the attention of actor Ben Affleck who bought and wore a couple of their brand t-shirts. So, if you wear Clandestina, you'll look like a Hollywood star.
Located five blocks south of the Capitolio Nacional de Cuba, Clandestina awaits at 403 Calle Villegas, between Teniente Rey and Muralla street.
Website: www.clandestinaencasa.com
Instagram: @clandestina99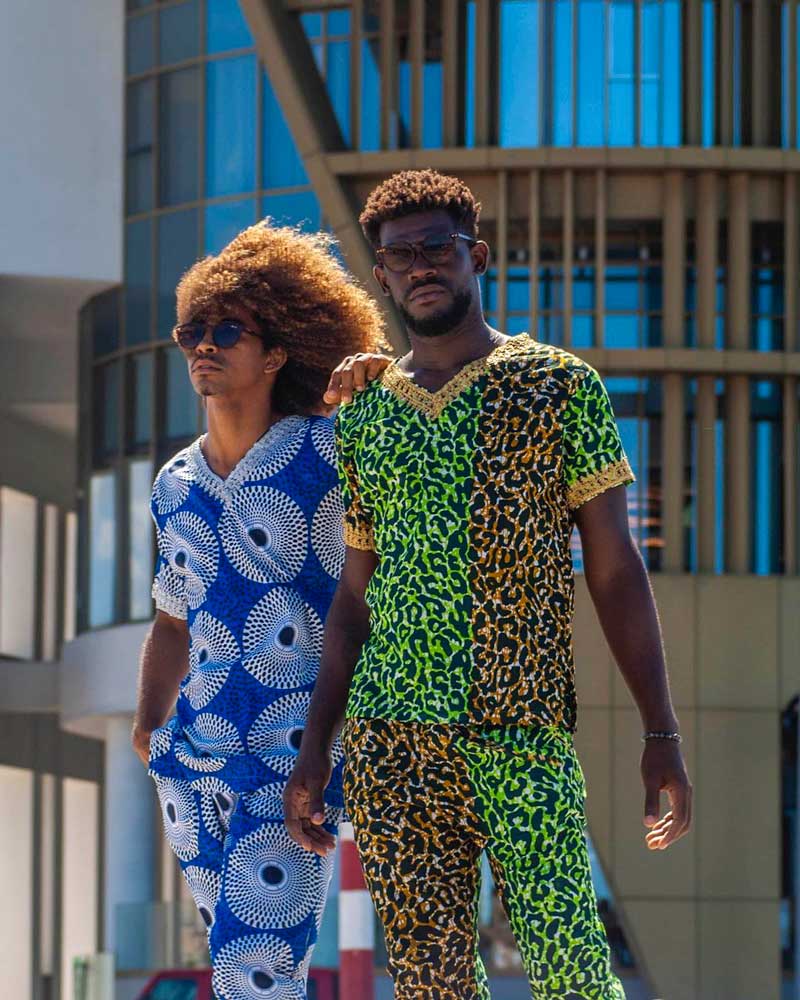 Men's outfits designed by BarbarA's
Photo: BarbarA's
BarbarA's
The first-ever Afro Cuban clothing brand in Cuba, BarbarA's has been setting trends that even the most critical fashionistas find irresistible - even making an appearance at the 2022 Torino Fashion Week catwalk shows in Turin, Italy.
BarbarA's is an Afro-cultural brand created by female Cuban entrepreneur Bárbara Abreu, who has made an impact with her inspirational designs for decades. This shop at #211 Calle Cienfuegos between Misión and Arsenal offers lovely blouse and skirt Cuban dress combinations with an array of assorted earrings, bracelets, necklaces, and purses, all made from recyclable materials. So you're not just buying an exceptional piece of clothing, you're contributing to environmental stability.
Can't find the right size? BarbarA's professional sewers will adjust your desired gown for the perfect fit.
Instagram: @barbarascuba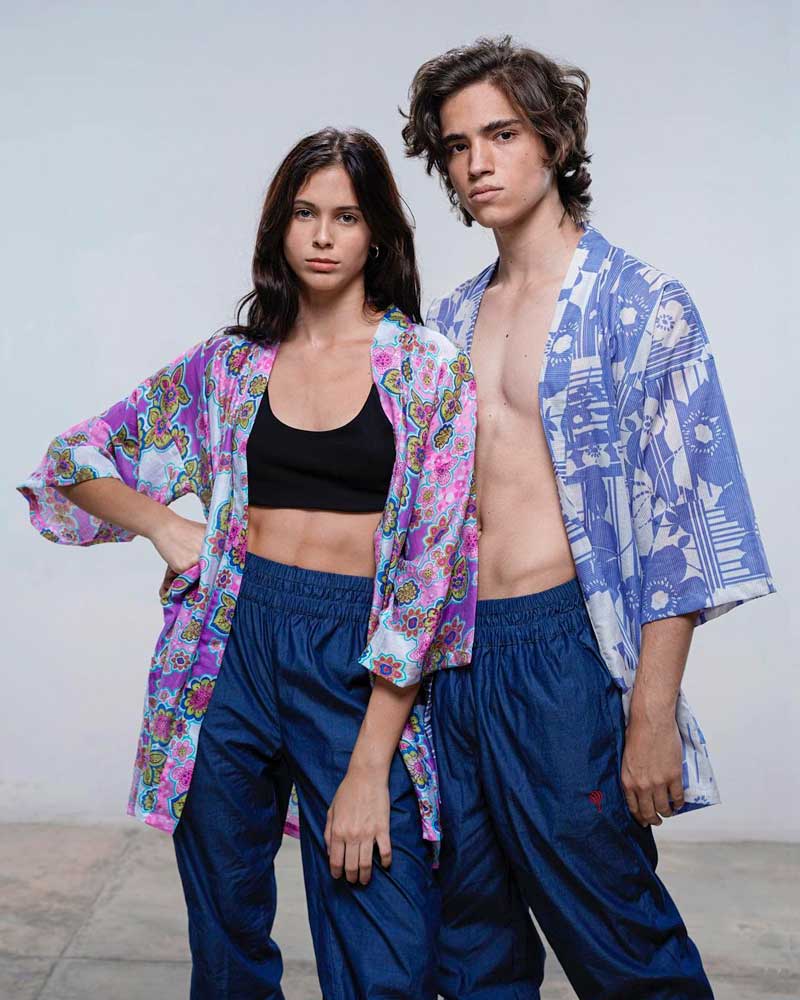 Collection designed by Dador
Photo: Dador
Dador
This Habanera brand combines both elegance and simplicity in its creations - each garment possessing a peculiar but enchanting personal quality. Dador presents manufactured clothing from cotton and linens to wonderful floral stamped onesies and skirts that allow comfort and versatility.
A name brand beloved by the people of Havana, Dador can be found at #253 Amargura between Habana and Compostela street, three corners away from the Clandestina shop. And just like BarbarA's, Dador works wonders and adapts its clothing to the contour of your body, not the other way around. So, no matter your size, you're sure to leave with a fashionable item.
Website: www.dadorhavana.com
Instagram: @dadorhavana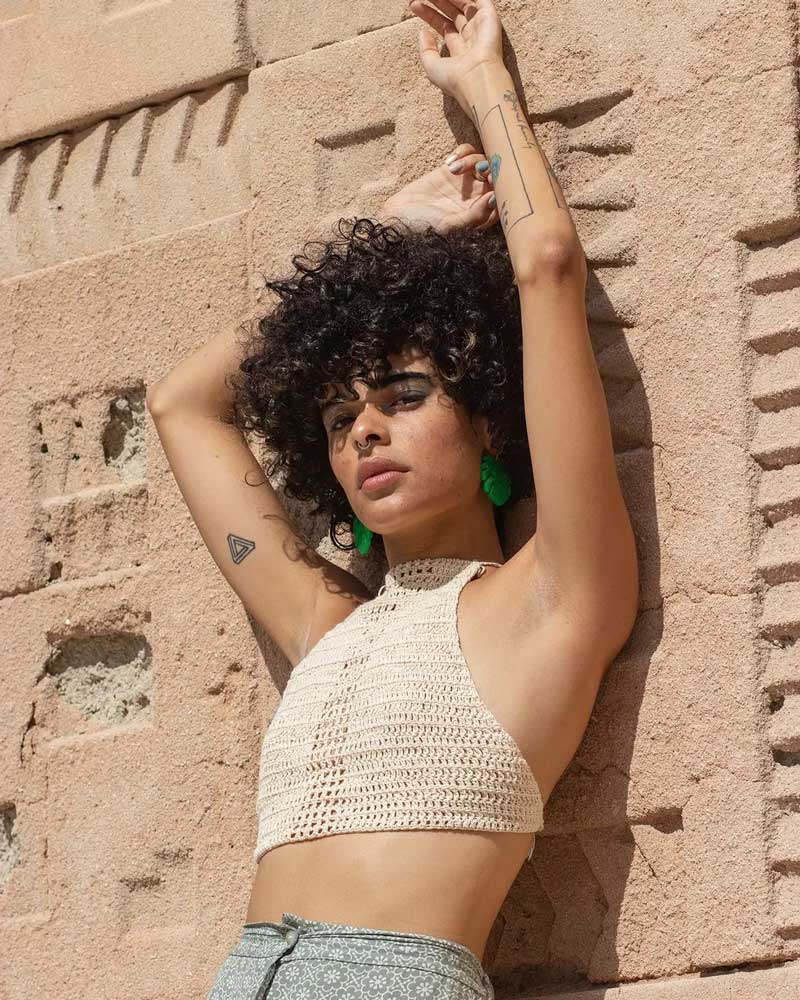 Earrings designed by Brava
Photo: Brava
Brava Designs
Brava specializes in the production of beautiful Caribbean chic accessories that will complement any outfit during your stay in Cuba. Their designs express the Cuban heritage they adore, creating quirky fruit-inspired pendants, margarita flower earrings, and multicolored eye-glass chains. You can find Brava products at Matty Habana, a bazaar of Cuban entrepreneurs on the corner of Calle Obispo and San Ignacio.
Their most recent collection, "Marea" or "waves," expresses the spirit of the tropics regarding the island's ecosystem. This series includes pendants in the form of waves and earrings that look like conch shells so that the Caribbean is with you on every journey.
Instagram: @brava_designs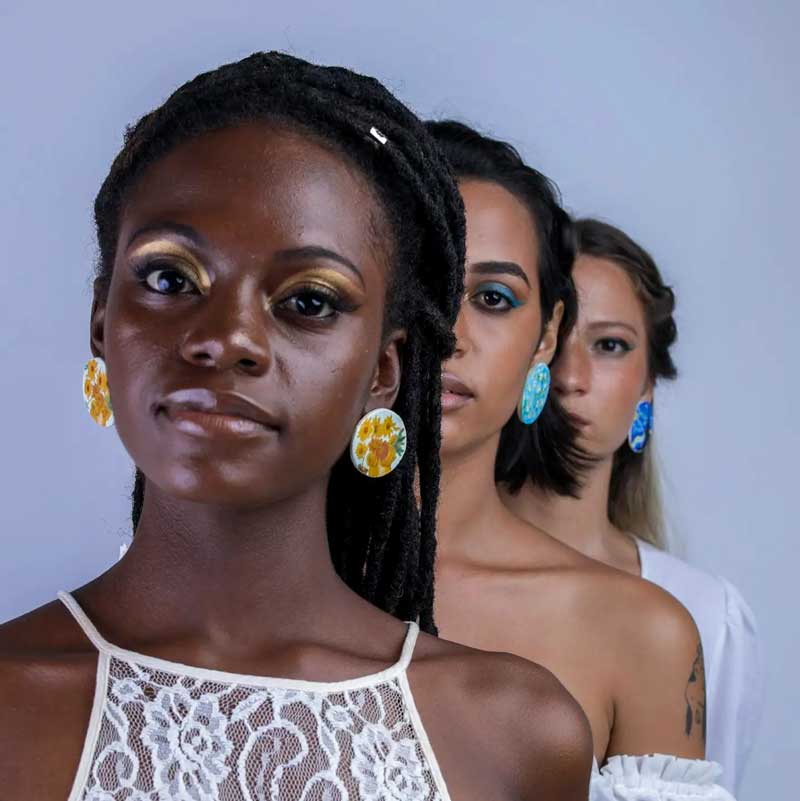 Nativa handmade earrings
Photo: Nativa
Nativa
Another magnificent Cuban accessories brand, Nativa's pendants, and earrings are literally miniature works of art. Nativa focuses on famous paintings by artists such as Gustav Klimt, Van Gogh, and Michaelangelo - bringing masterpieces like Johannes Vermeer's "Girl with the pearl earring" or Hokusai's "Kanagawa wave" to life in their jewelry.
When it comes to originality, this brand shows they can keep up with modern Cuban fashion trends and, at the same time, cater to pop culture aficionados. Unfortunately, they have no official location in Havana, but you can find their products at Matty Habana, which is the go-to place for Cuban accessories.
Facebook: Nativa Accessories
Written by Teresita Padrón.
Published December 2022.
Top Things to See in Cuba
Subscribe to our newsletter
Get more travel inspiration, tips and exclusive offers sent straight to your inbox